Yoga a la Mexicana


February 9 – 16
Enjoy a relaxing getaway on a private bay in Nayarit, Mexico with seasonally based yoga sequences.
All levels welcome.
Details and registration below.
7 Night Retreat
Feb 9 – 16, 2023
What's included?
7 nights, 6 days at a private beach resort
27+ hours of yoga
Family style meals – breakfast, lunch, and dinner daily
Plenty of time at the beach to rest
Organized Extras
Group taxis from the airport to the hotel (appx $25 – $40)
Taxi ride(s) into town for market days or checking out the town
Surfing trips, whale watching, etc…
We don't plan any large group outings of this sort – the hotel has great recommendations for local providers and can help organize any outings you'd like.
Hotel amenities
Purified water in all rooms.
Full bar on site (with an espresso machine available in the morning) – start a tab and pay at the end of the week, or pay each day.
Kayaks, paddle boards, boogie boards available for use.
Shampoo, conditioner, body wash in each room
Waves on repeat.
Your home for the week – located on a private bay surrounded by a 300+ acre preserve

.
Perfect weather in February – warm in the daytime and cool at night.
A 10-20 min drive to close-by towns with artisan markets, surfing, whale watching, etc.
Maximum capacity of 32 people.


Cost – 7 Nights
2 person room (1 king bed or 2 single beds)
$2300 per person (Rustic Palapa or Beachside Suite)
$2450 per person (Beachside Suite Corner View)
$2600 per person (Luxury Cabin)
$3100 per person (Ultra-Luxe Cabin with Ideal Ocean View)
Private room (king bed)
$3600 (Rustic Palapa or Beachside Suite)
$3900 (Beachside Suite Corner View)
$4400 (Luxury Cabin)
YoNo – 1 person attends yoga, 1 person does not (1 king bed or 2 single beds)
$3800 (Rustic Palapa or Beachside Suite)
$4150 (Beachside Suite Corner View)
$4750 (Luxury Cabin)
Earlybird Discounts
Super Early Bird
$400 off if paid in full by Sept 1, 2022
Early Bird
$200 off if paid in full by Nov 1, 2022
A $500 deposit will reserve your spot
You can make incremental payments after that.
Full payment for the workshop should be received by Dec 31, 2022.
Room selection is honored by full payment – we do our best to accommodate all room requests.
If you are traveling solo and would like to book a double occupancy room, we can pair you up with another solo traveler.
Please send any questions to chelseajones@gmail.com
Payments can be made by
Cash, check or wire transfer
No extra fees – "send to friend" digital options:
Venmo: octavio-balderas
PayPal: thirdiyoga@gmail.com
Zelle: thirdiyoga@gmail.com
Credit card payments:
Credit card payments will include a 3% transaction fee, email chelseajones@gmail.com to request a credit card invoice for the trip.
Invoice/Receipts
Full payment: We will send a receipt for your full payment towards the retreat.
Incremental payments: We will send you an invoice showing your deposit and remaining balance.
This invoice will be updated with payments towards the retreat and reflect the remaining balance as you make payments.
Cancellation Policy
We hope you won't have to, but if you need to cancel for any reason…
you will receive your payment minus $600 if you cancel by Nov 1, 2022. If a suitable replacement is found, you will receive your payment minus a $200 administration fee.
if you cancel after Nov 1, 2022, you will not receive a refund.
Travel Insurance
With travel uncertainties, insurance may allow you peace of mind in any unexpected circumstances.
Some travel insurance includes a "cancel for any reason" clause which would cover all (or a portion) of your trip if you have to cancel.
Retreat Details
The yoga.
A weeklong getaway for yoga students of all levels.
Seasonally based yoga sequences to help move through the winter season.
Focus on restoration & rejuvenation to prepare the spring energy to rise.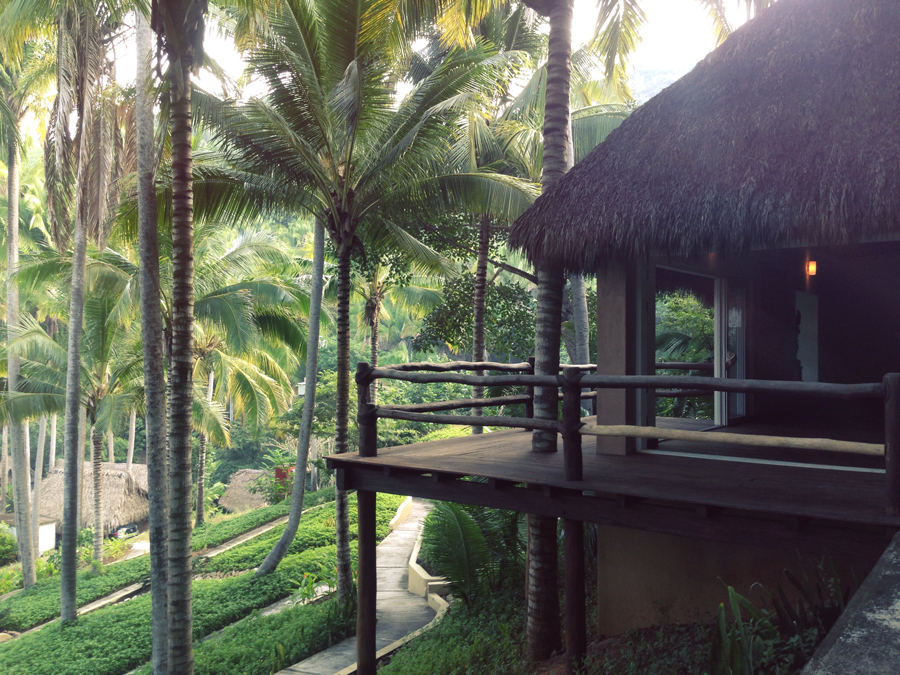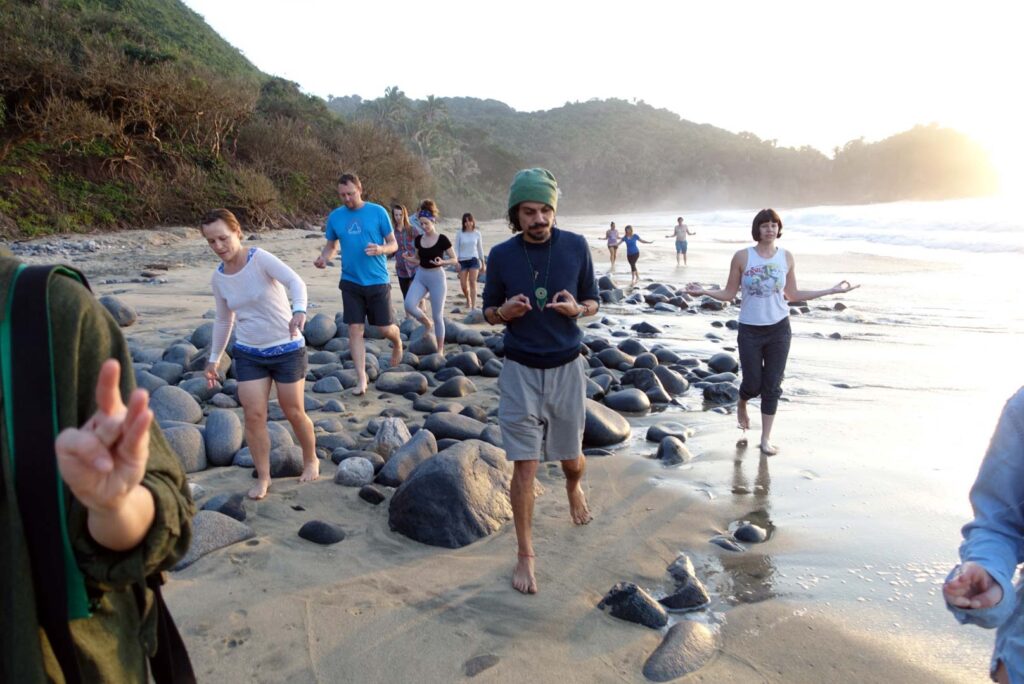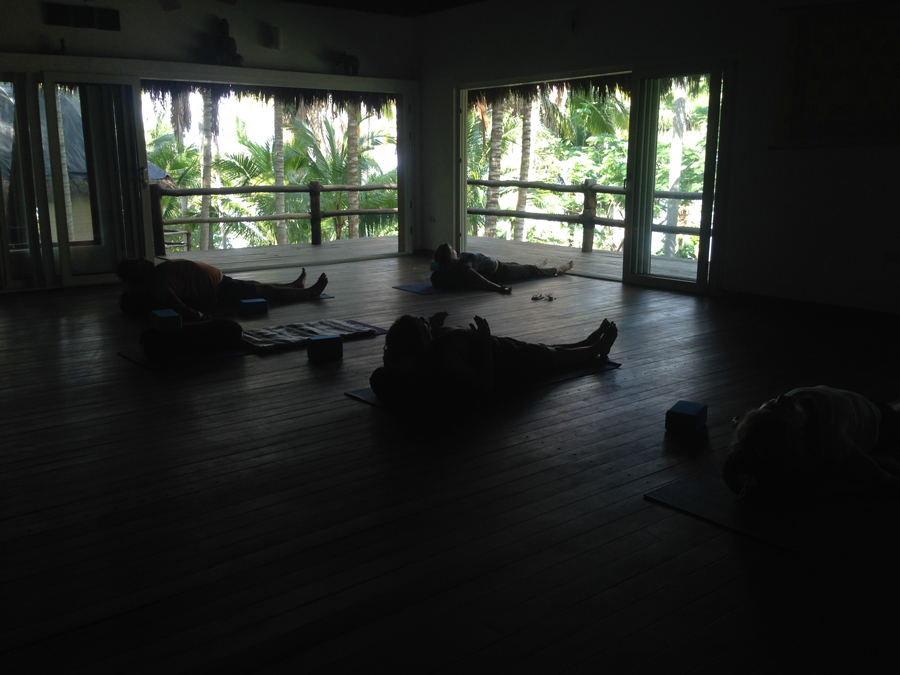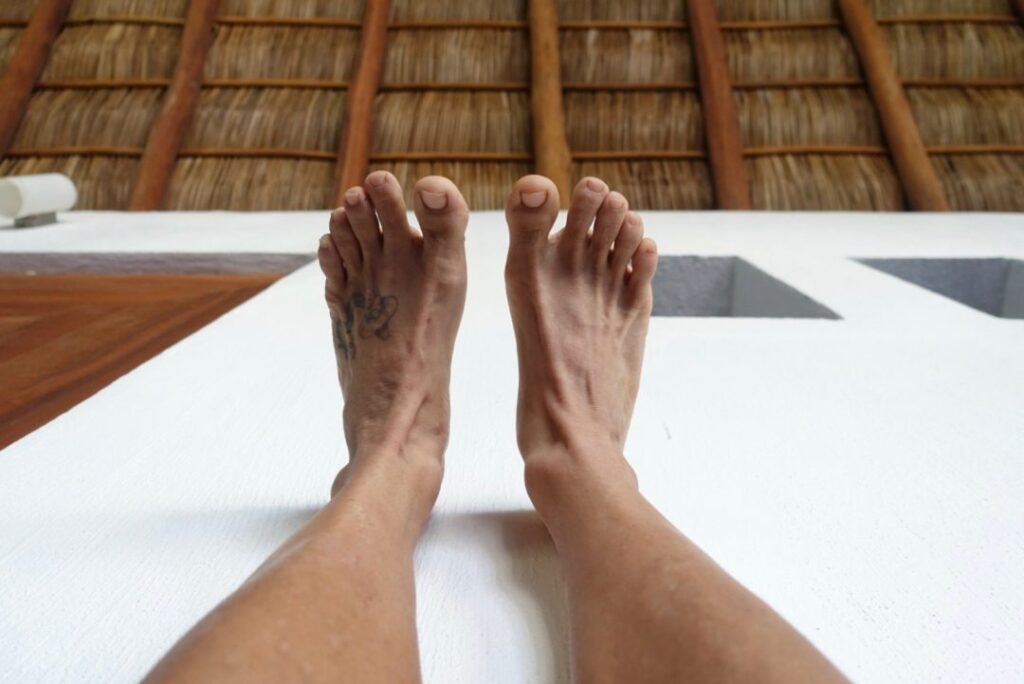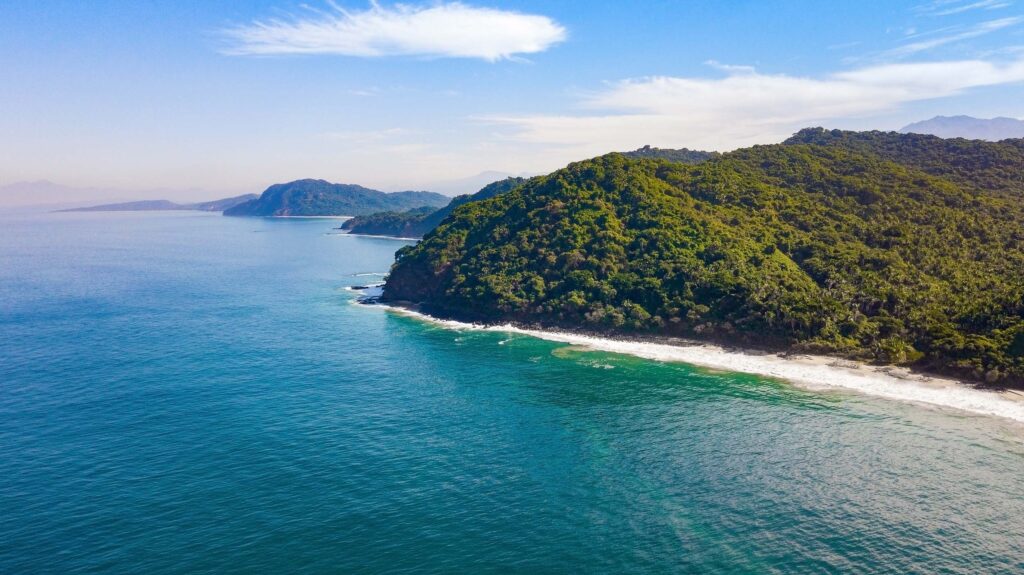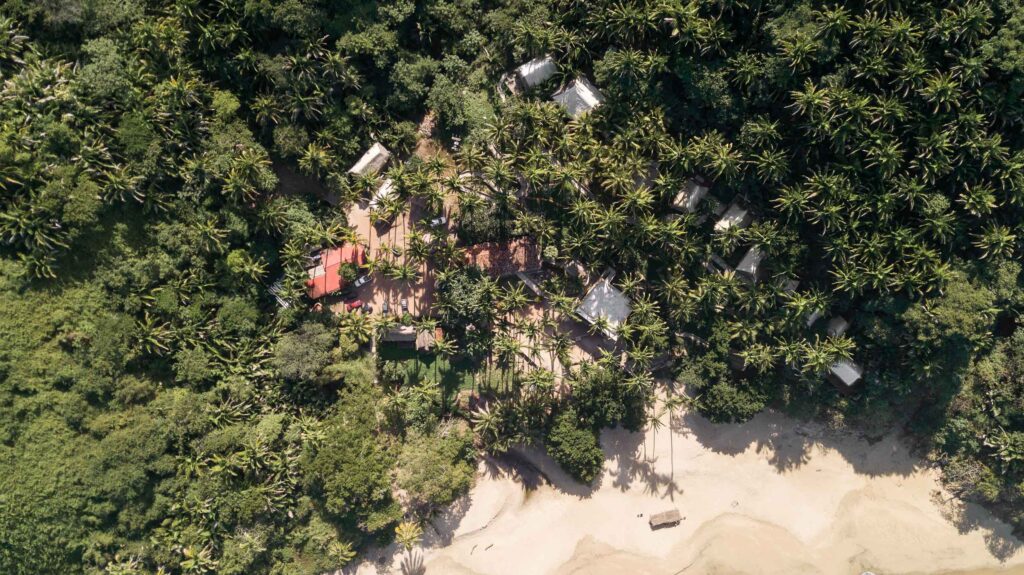 A quiet beach with whale sightings from the shore.
About an hour drive north of Puerto Vallarta.
Hike to a nearby beach with a natural clay source – you can apply the clay, let it dry, and rinse off in the ocean.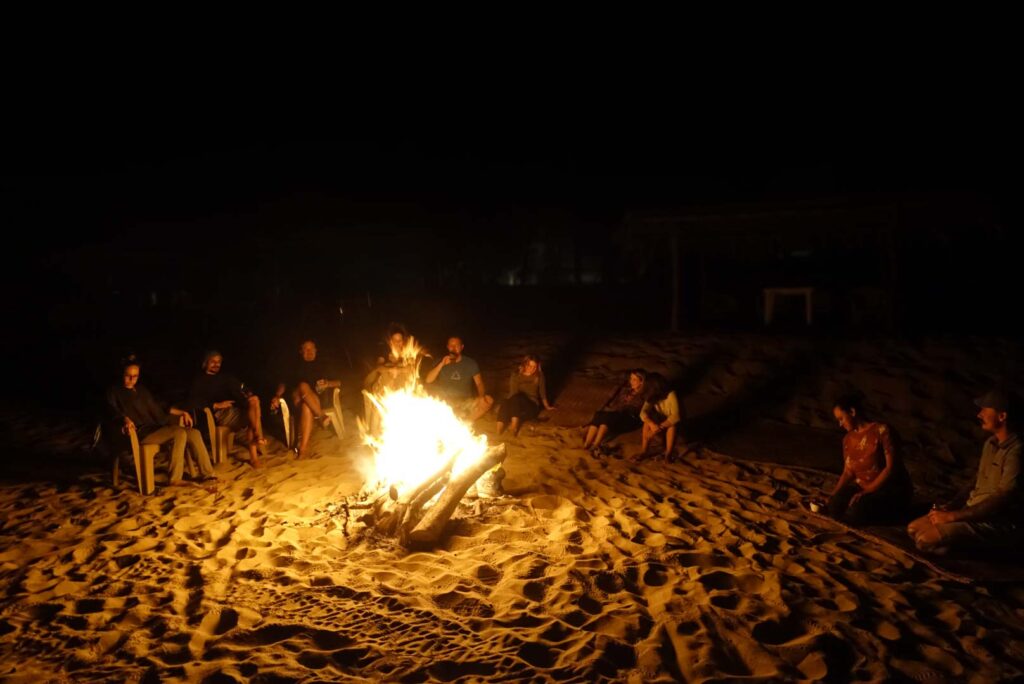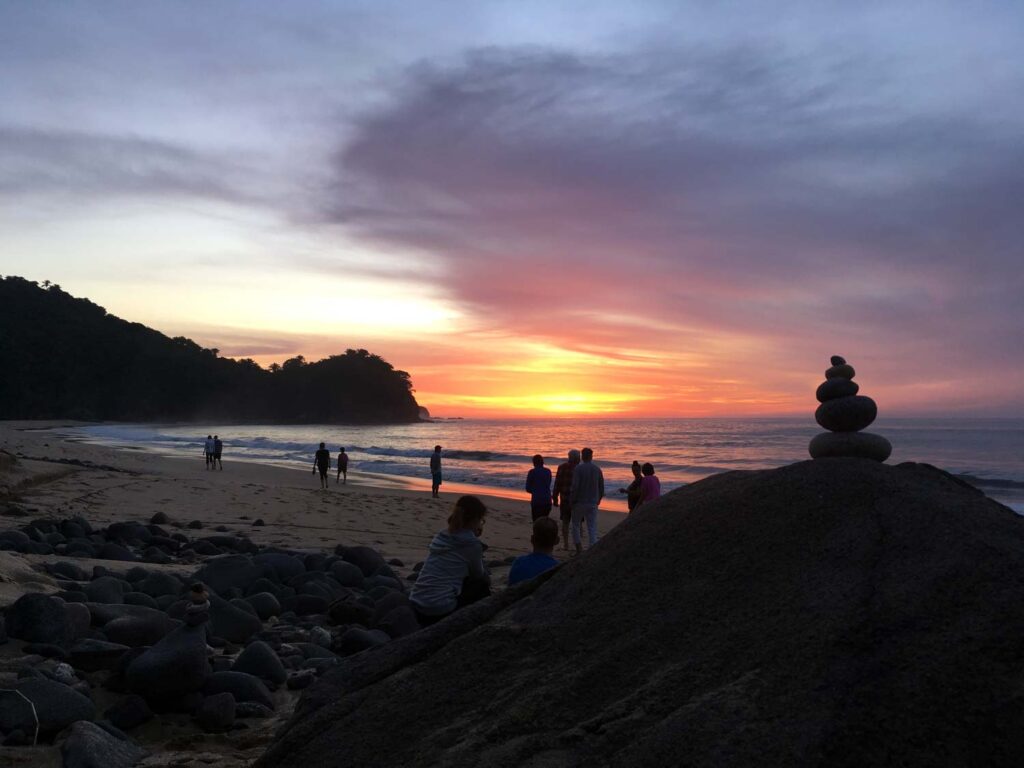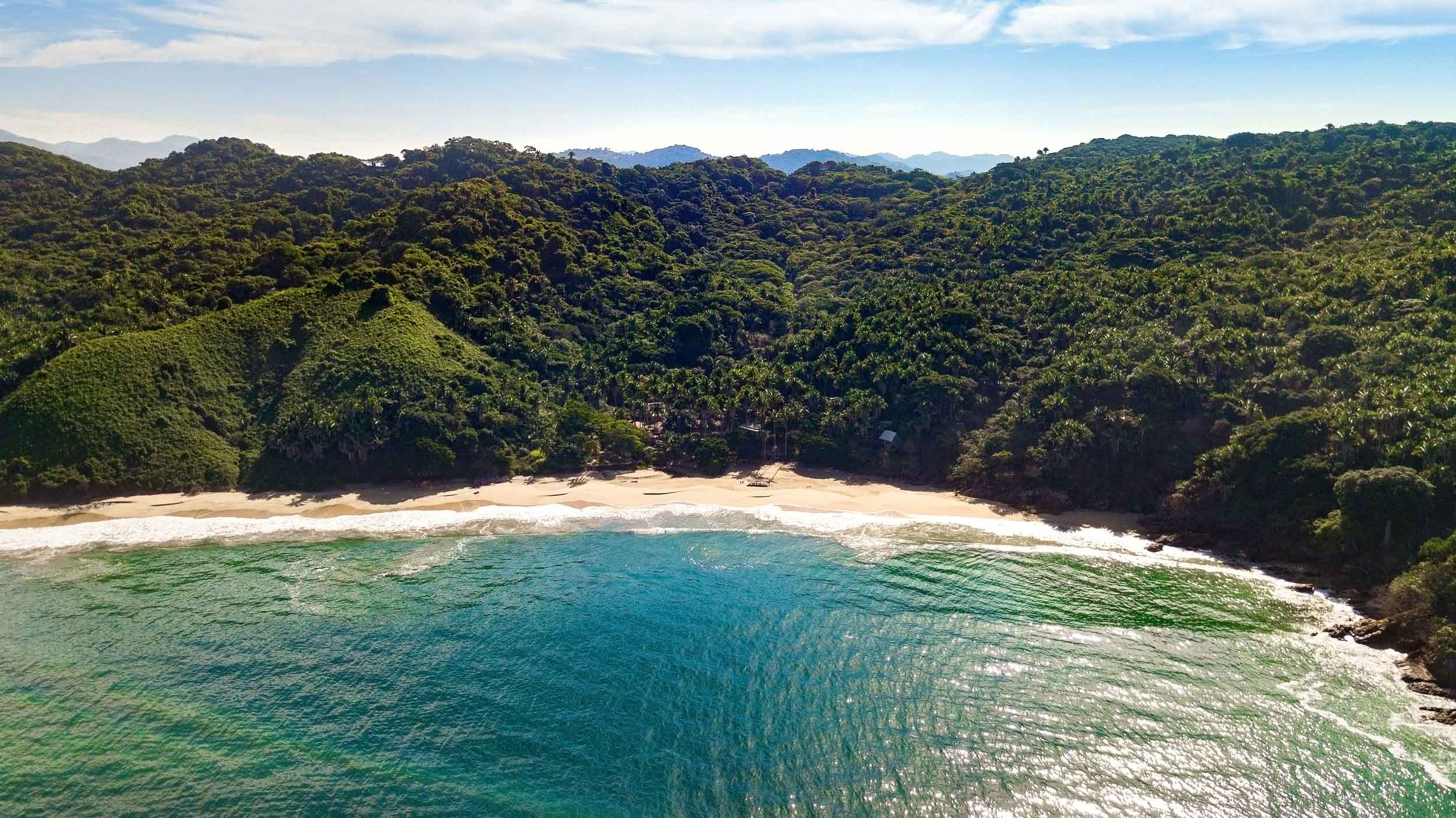 Unplug and Reset.
The hotel wifi is the worst – set your vacation response and leave your phone in the room for the week.
Photo by our good friends at Afuera Getaway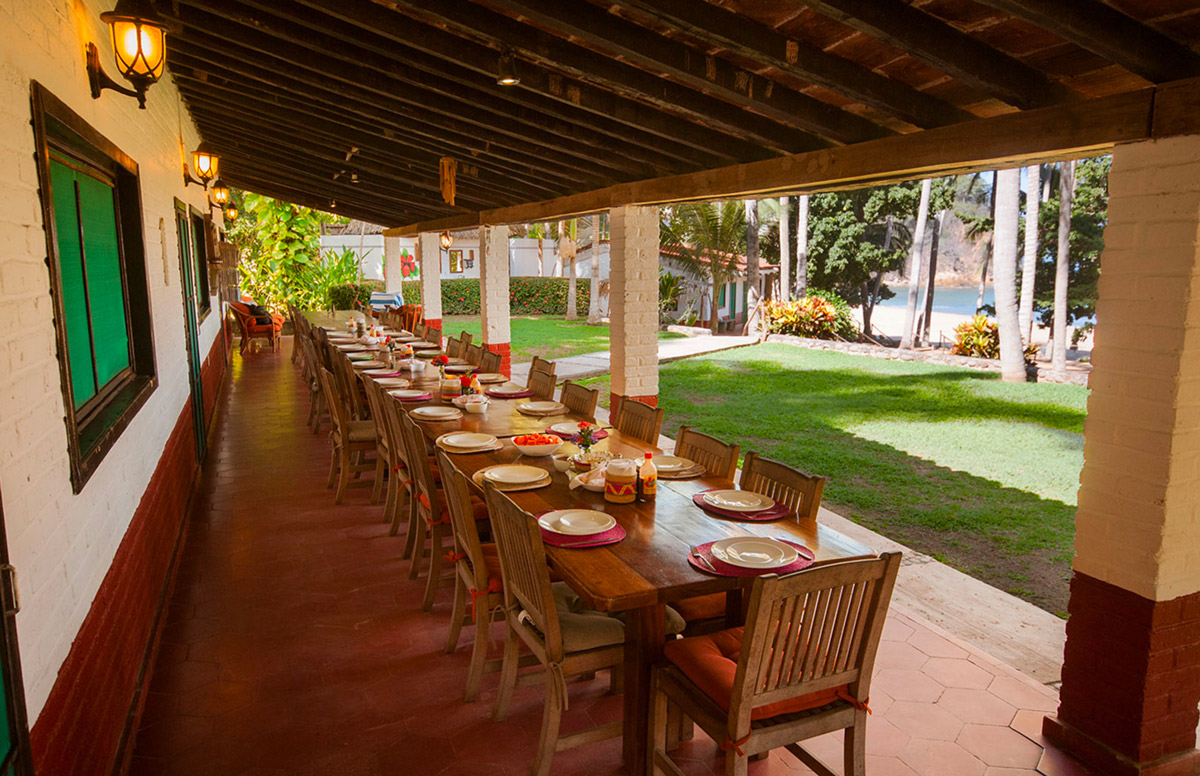 Family style meals.
All meals included in the workshop.
Breakfast, lunch and dinner: fresh caught fish, homemade tortillas, salsas, chilaquiles, and many more traditional Mexican recipes.
Drip coffee, tea, juices each morning.
Delicious fresh made aguas frescas daily – jamaica, horchata, watermelon, pineapple, etc.
Special diets can be accommodated
including vegetarian, vegan, gluten-free, allergen-free, etc.
Please alert us of any dietary needs when you register.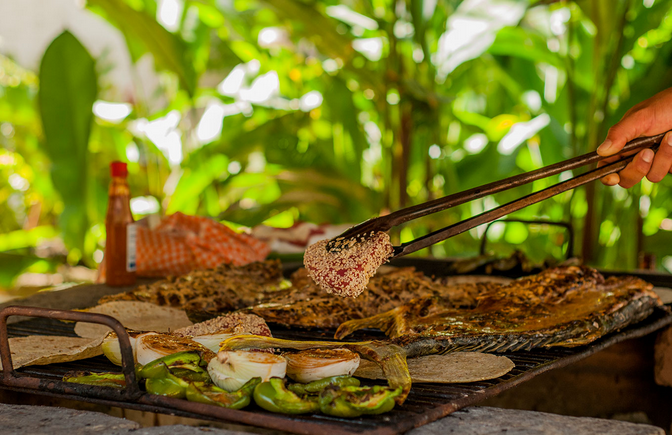 Rustic Palapa
---
Close to the ocean and easy access to the dining area and bar.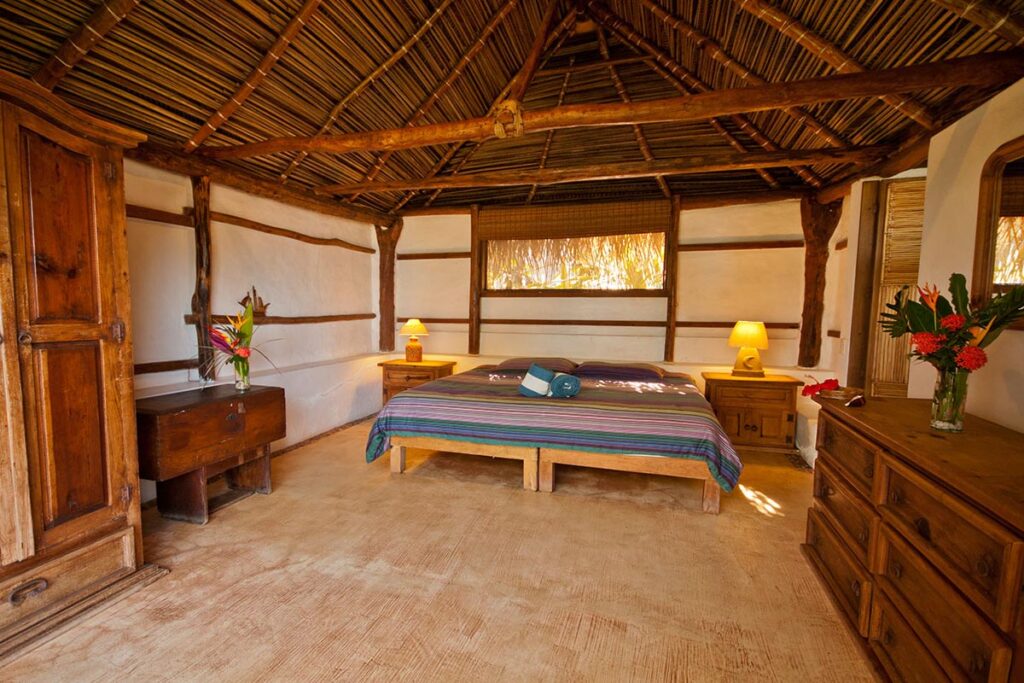 Cozy and private
Some of the first buildings on the property, they have beautiful organic details with a palapa roof
Creative wood details
Full bathroom
Double occupancy: $2300/person
Private room: $3600
YoNo: $3750
Beachside Suite
---
Just a few steps to the beach, dining area, and bar.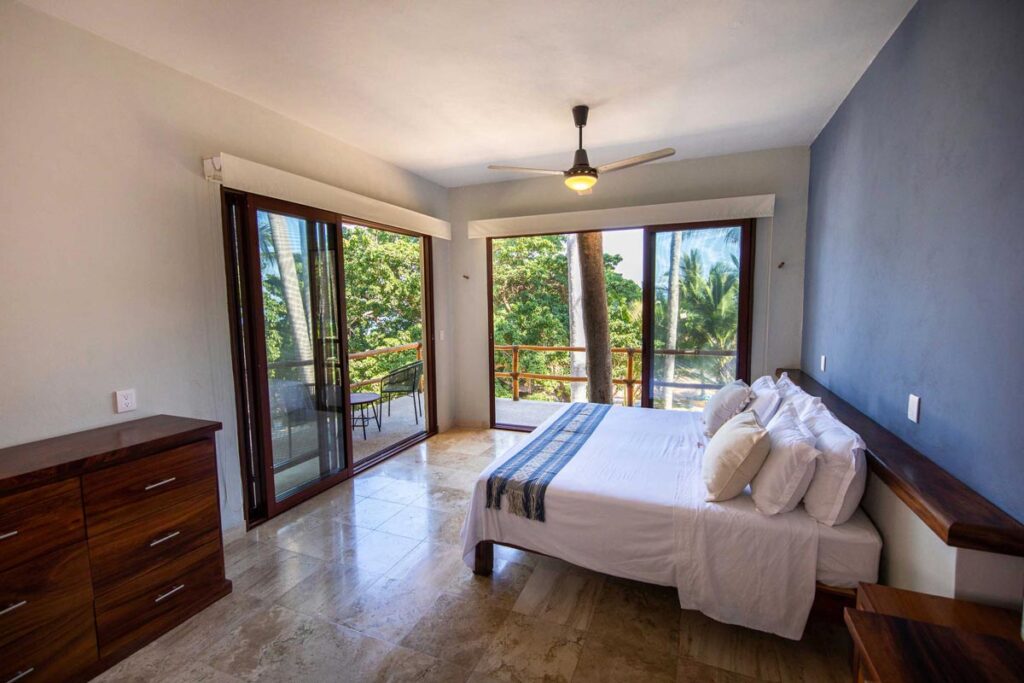 Small balcony
Apt style building with 6 rooms
Refined aesthetics, concrete building with a minimalist-lux feel
Mini-split AC
Luxurious full bathroom
Double occupancy: $2300/person
Private room: $3600
YoNo: $3750
Luxury Cabin
---
A more private experience, ocean & jungle views.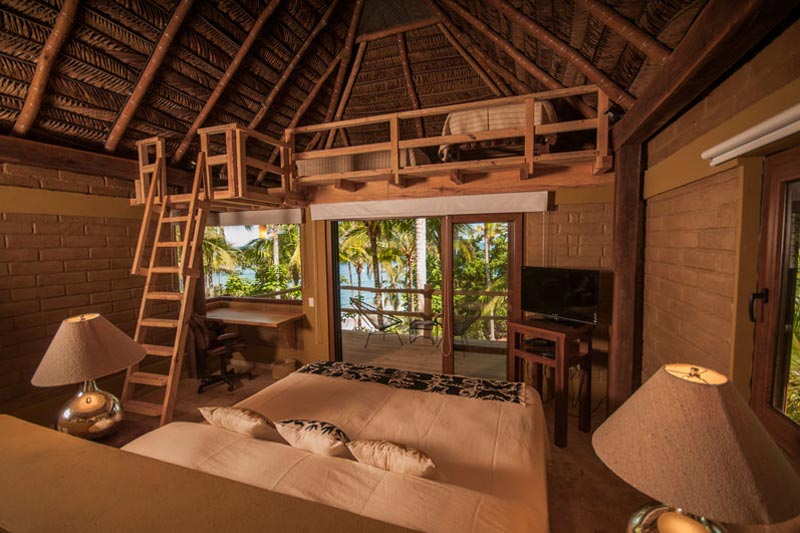 Secluded hillside cabins
Luxury aesthetics, beautiful palapa roof, spacious open rooms
Private balcony
Mini-split AC & mini fridge
Luxurious full bathroom and walk-in closet
Double occupancy: $2600/person
Private room: $4500
YoNo: $4750
Photo by our good friends at Afuera Getaway